EFWA's Past President Laurie Burney Honored by IMA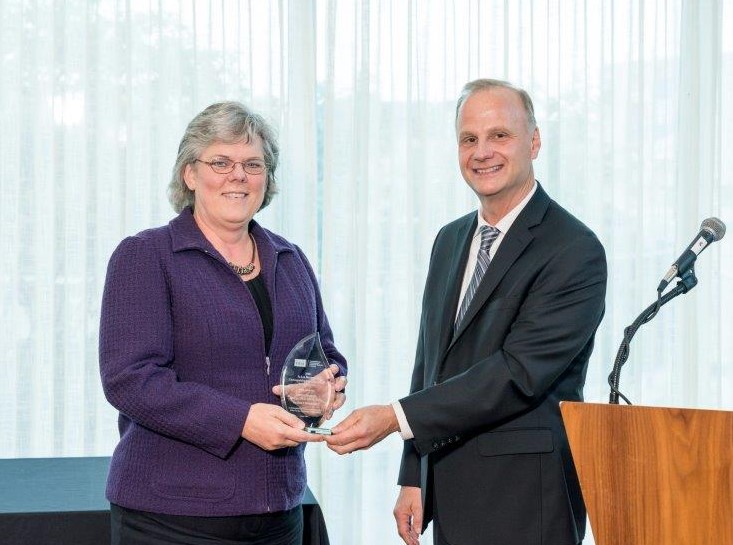 July 16, 2018
In June 2018, the IMA (Institute of Management Accountants: The Association of Accountants and Finance Professionals in Business) honored our own Laurie Burney with the R. Lee Brummet Award at their conference in Indianapolis.
Named for R. Lee Brummet, a former IMA President, the Brummet Award recognizes distinguished academicians in the area of management accounting. Dr. Brummet served as the IMA National President during 1979-80, and provided many years of leadership as Chairman of the Research and Finance Committees, MAP Committee, Committee on Accounting for Corporate Social Performance, and the Institute of Certified Management Accountants' Board of Regents, and various other national and local positions.
This prestigious award considers the educator's achievements in the areas of promotion of management accounting and financial management. Honorees must have distinguished teaching careers in management accounting, record of scholarship in management accounting, record of service and evidence of promotion of the management accounting profession.
We are so proud of Laurie's accomplishments. This award was well-deserved and we are thrilled to highlight this important recognition.