July 18, 2018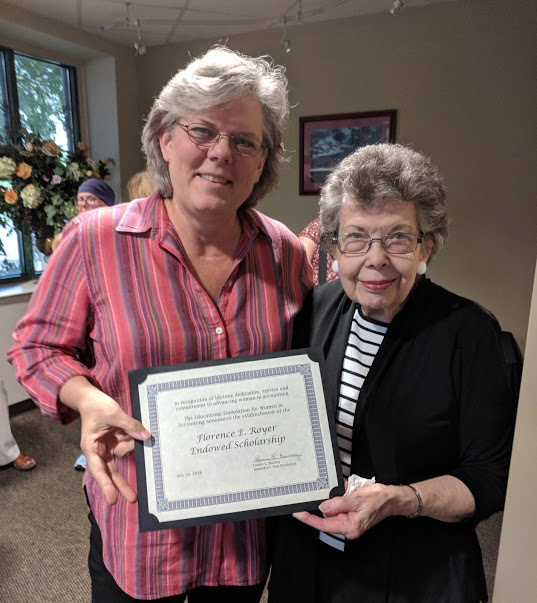 On July 16, 2018, the Educational Foundation for Women in Accounting (EFWA) announced the establishment of the Florence E. Royer Endowed Scholarship. Florence Royer was a member of the EFWA Board of Trustees from 1998 until she retired in 2016. Florence worked for over 30 years in public accounting and operated her own bookkeeping service for small business owners for many years. Florence is passionate about non-profit organizations, and she served on several other boards as well during her career.
July 16, 2018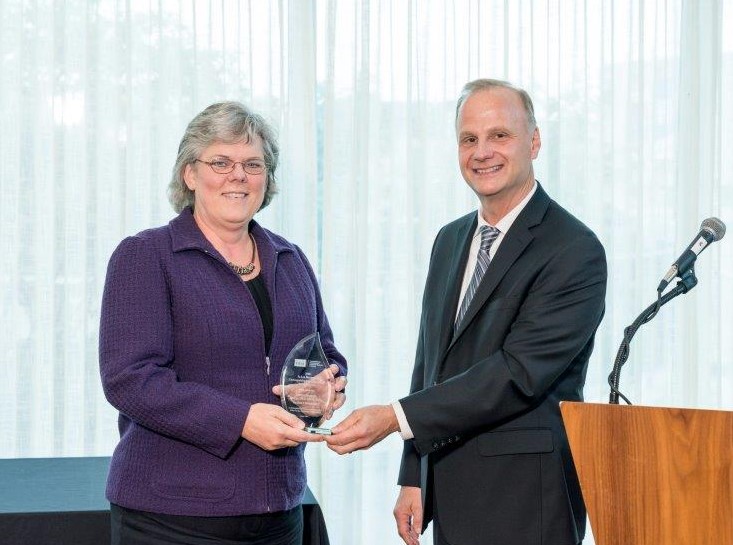 In June 2018, the IMA (Institute of Management Accountants: The Association of Accountants and Finance Professionals in Business) honored our own Laurie Burney with the R. Lee Brummet Award at their conference in Indianapolis.
Named for R. Lee Brummet, a former IMA President, the Brummet Award recognizes distinguished academicians in the area of management accounting. Dr. Brummet served as the IMA National President during 1979-80, and provided many years of leadership as Chairman of the Research and Finance Committees, MAP Committee, Committee on Accounting for Corporate Social Performance, and the Institute of Certified Management Accountants' Board of Regents, and various other national and local positions.