IMA and EFWA Award Annual Scholarships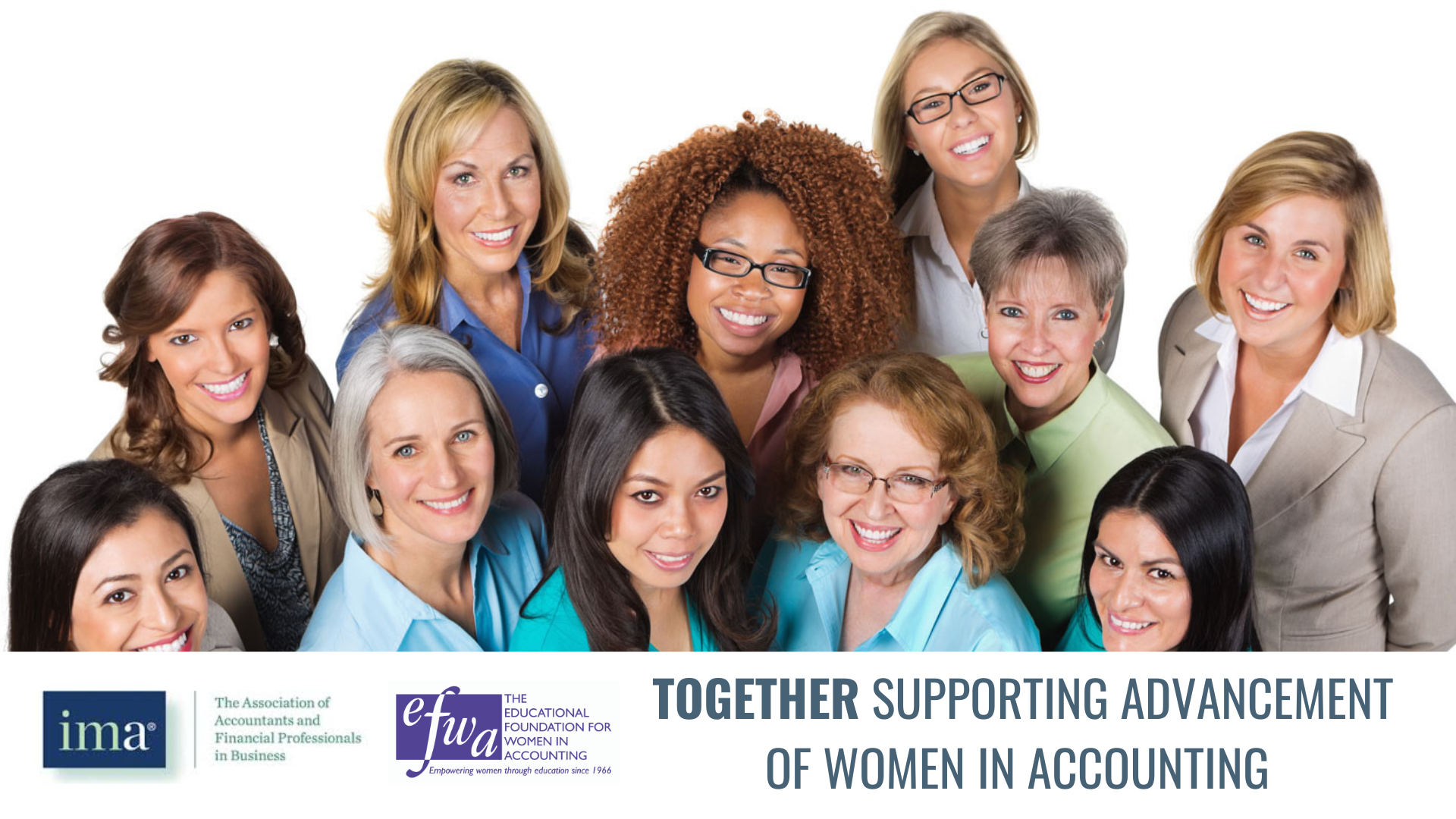 September 06, 2023 By Juliette Gaudemer, Accounting Today
Appears in Accounting Today on September 01, 2023
The Institute of Management Accountants and the Educational Foundation for Women in Accounting announced their annual scholarship recipients.
Three female students who are the primary source of support for themselves and their families received a scholarship for the 2023 edition. The winners were undergraduates Holly Bacon from Colorado State University-Pueblo and Samantha Terrell from Western Governors University, while the graduate recipient was Ying Yan Wong from the University of Colorado-Denver.
All recipients received a monetary award and member benefits from IMA, including a free student membership for three years and the waiver of CMA entrance and exam fees. The partnership between IMA and EFWA was engineered by Sandy Richtermeyer over 15 years ago to provide educational opportunities and advance people in the accounting profession, especially women. This cooperation eventually evolved into offering scholarships but, according to Richtermeyer, this is about more than that.
"IMA is committed to helping all of its members grow in their careers, providing mentoring, sharing resources and creating a supporting community, regardless of what stage people are at in their career," said Richtermeyer. "We're not just here giving a scholarship and then saying goodbye because we truly want them to be part of a community that's going to help them thrive."
She believes that the encouragement and support from the IMA volunteer and membership community has been instrumental in moving this initiative forward, with IMA chapters and councils encouraging students to apply and building awareness of the program. Richtermeyer said students are sometimes reluctant to apply for scholarships despite a great number of opportunities, but the EFWA received a large number of applicants because its members adequately supported them throughout the process.
Whether they need someone to review their materials or write them a letter of recommendation, students also need help articulating how they wish to grow in the accounting world after graduation, or how they embody the values the award vouches for. When it comes to the IMA, Richtermeyer said the organization looks for individuals who wish to improve themselves through higher education, achieve CMA certification, and commit themselves to the profession's ethical guidelines.
"We also want to know if they have an aptitude in accounting and business based on prior coursework or work experience, which is the case for most nontraditional applicants," said Richtermeyer. "Many face various obstacles throughout their educational journey, such as working part-time to support their family, and they don't always have the option to focus on school, as they must balance their job and classes."
While the EFWA and IMA scholarships are open to every profile, Richtermeyer explained that the organizations helped support many nontraditional students in the past. In her experience as an educator, she noted that many of them feared that employers might view their professional background as a negative trait when looking for entry-level positions and not even try applying. Others have come back to college after a long pause or started their educational journey later than others and feel overwhelmed when thinking about their future.
How can they become successful and finish in the right amount of time? Will their experience count toward their goal, or will they need to start everything from scratch? Despite those concerns, many still hesitate to leverage university resources because of negative past experiences at school, which is why Richtermeyer believes presenting tangible options is critical when approaching nontraditional students.
"They need to see a clear pathway that isn't full of obstacles and hurdles because it's been a different journey, for those from a different vantage point," said Richtermeyer. "It's a partnership between the profession, scholarship providers and universities to put students on the path for success and let them know they'll be supported along the way."
Women are also at the center of this scholarship opportunity, which she believes to be more important than ever considering the low number of female professionals in top senior roles such as CFOs. According to Richtermeyer, the earlier organizations plant "their seeds" with educational initiatives, the more will women be free to pursue their professional goals.
She also considers opportunities such as the IMA and EFWA scholarships as a chance to expose women to a variety of careers within the accounting field. However, Richtermeyer explained that professionals and organizations should be more proactive in bringing diverse candidates into the discipline, as it shows students that someone is truly invested into their future. From sharing a business card and making an introduction to taking a look at their resume, she said that sharing one's journey is the best way to inspire students and encourage them to learn about the profession.
"There are many different types of jobs available and that's what I love about IMA, because we have members in multiple roles all across small, medium and large organizations," said Richtermeyer. "Through active networking and membership at a professional organization, they can really build a professional network that will help them understand what a day in an accountant's life is and how they can contribute to the profession."